Being dubbed the "Capital of Cool", Bogotá, Columbia is quickly becoming one of South America's hottest destinations. With its lively foodie scene, abundant street art, historic culture, colonial architecture, and gorgeous surrounding countryside, it's no wonder it has been gaining momentum with travelers. And with two Four Seasons properties in this vibrant city, the hardest part will be deciding which to choose!
Four Seasons Bogotá
Set in the bustling street scene of Zona T, Four Seasons Bogotá offers the perfect location for convenient city exploration. An intimate property with just 64 rooms & suites, the hotel has a warm, contemporary feel. Each room/suite features custom-made beds, floors of locally-sourced hardwood, and artwork & furnishings crafted by Columbian artists can be found throughout the hotel. The hotel features two can't miss restaurants - the redesigned Biblioteca, perfect for starting your day with Columbian coffee and local breakfast staples, and Kūru, a chic Japanese restaurant featuring Latin flavors and robata barbecue.
Four Seasons Hotel Casa Medina Bogotá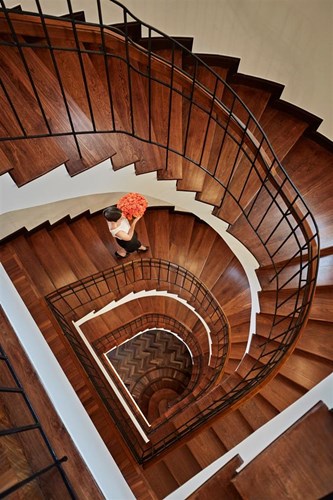 Four Seasons has preserved the historic integrity of one of the city's most beloved landmarks while adding their signature luxury experience. The Casa Medina, originally opened in 1946, was once a favorite of the city's power players, jet-setters and international clientele. Located in Zona G (G for Gastronomy), it is in a prime location for guests to explore the region's very best cuisine. Take the hotel's original (stunning) staircase up to one of the 62 rooms and suites - each of which is different from the next - yet offers common amenities such as hand-carved dressers, leather armchairs, and customizable beds. Treat yourself to an unforgettable meal of tapas and bocatas and cocas (Catalan-style pizzas) at the hotel's in-house restaurant, Castanyoles Raciones y Tapas.
And with the third night free at both properties...
You can stay longer, for no additional cost! Contact us for more information or to start planning your Bogotá escape.